Beauty Magazine
The Beauty Advisor Blog is brought to you by Beauty Magazine, the UK's leading publication for the retail beauty industry.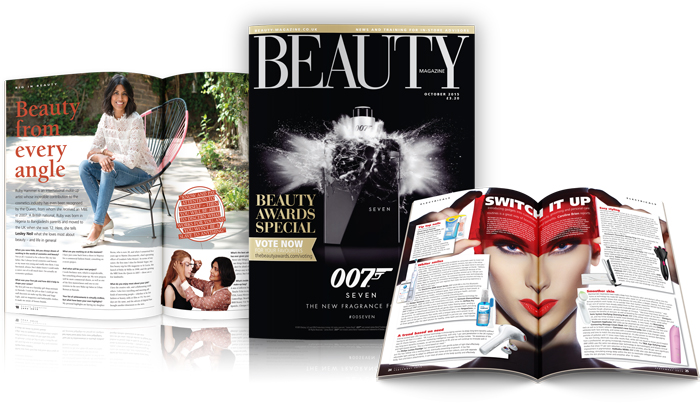 About Beauty Magazine
Beauty Magazine is read by people who want to know what's going on in the world of UK Beauty retailing. It's packed full of industry news, interviews, trend predictions and training features designed to boost the knowledge of beauty advisors working in stores across the UK. Buyers too are kept up to date with news of the latest product launches.
To advertise contact the sales team on 020 7534 7218
To subscribe contact Precision Direct Marketing on 01284 718900
The Beauty Awards
Beauty Magazine also organises the industry's leading annual awards: The Beauty Awards. Click here to find out more about The Beauty Awards
Contact
Beauty Magazine
Communications International Group Ltd
207 Linen Hall
162-168 Regent St
London
W1B 5TB
Switchboard: 020 7434 1530
Twitter: @beautymaguk
Editorial
Emily Hunter
Editor
020 7534 7230
Emily.Hunter@1530.com
Advertising
Grace Mitton
Sales Executive
020 7534 7209
Grace.Mitton@1530.com